Understanding the genetic architecture of Alzheimer's Disease and Related Dementias
Available Data
For detailed information about the ADSP dataset including release notes and file manifests, or to apply for access to the dataset, go to the ADSP Umbrella Dataset page on NIAGADS DSS by clicking the button below.
Access Data
*ADSP data is shared via NIAGADS DSS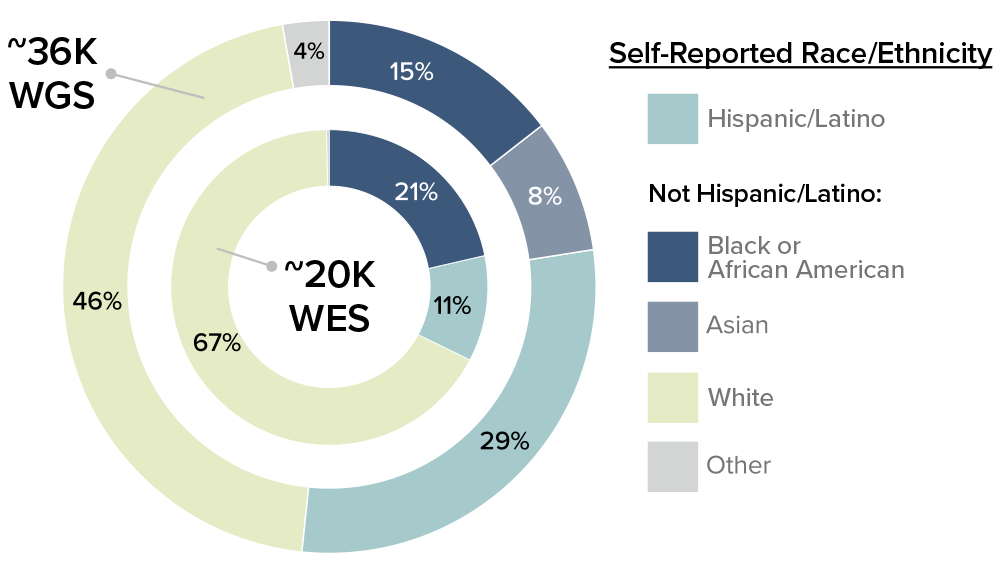 Latest News
August 16, 2023

ADSP R4 Quality-controlled Data for WGS Bi-allelic Autosomes is Here!

The ADSP has recently unveiled an updated version of the dataset (ng00067.v10) that encompasses valuable genetic information. This release comprises two key components: Furthermore, the R4 quality-controlled pVCF offers compact and compact filtered versions, providing smaller files...

October 10, 2022

ADSP Releases Additional 19K Whole Genomes via NIAGADS DSS

On October 6, 2022, the Alzheimer's Disease Sequencing Project (ADSP) released a new dataset comprised of 19,456 newly sequenced genomes together with joint genotype calls totaling 36,361 genomes with previously released genomes. The data release includes sequencing...

June 29, 2022

NIA Alzheimer's Disease Genetics Portfolio, ADSP and Data Sharing

Check out the latest NIA blog post by Marilyn Miller which highlights how to access data generated by the Alzheimer's Disease Sequencing Project (ADSP) and what new resources are available to researchers. The NIA has also made...